I'm an economist. My areas of expertise are the economics of innovation; economic development and regional economics.
I am Professor of Economics in the Department of Political and Social Sciences at the Università di Pavia in Italy. I am currently working on a research project on multinationals from emerging countries investing in Europe funded by Riskbankens Jubileumsfond.
I regularly advise international organizations such as UNIDO,UNCTAD, IADB, OECD and the European Commission on questions related to economic development.
In the spotlight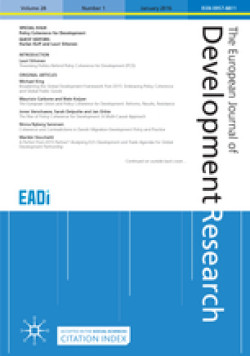 The European Journal of Development Research special issue addresses whether, and under what circumstances, the globalisation of economic activities creates new opportunities for capabilities formation in developing countries – or conversely, whether and under what circumstances the widening and deepening of economic globalisation becomes a hindrance for building up the required innovation capabilities.
Guest editors:
Rasmus Lema (Aalborg University)
Roberta Rabellotti (Università di Pavia)
Padmashree Gehl Sampath (UNCTAD)
Deadline for extended abstract submission: 31 October
Download the full Call for Papers for further details and information on how to submit your paper.
Presentations

Chinese foreign direct investment in the EU
On 22nd of March Prof. Rabellotti participated at a seminar  on Investment and labour strategies of Chinese multinational companies in Europe jointly organized by ETUI and industriAll.
Here is the presentation.

Global Value Chains and Foreign Investors: An empirical analysis of Sub-Saharan Africa and Vietnam
On 29th November Pro. Rabellotti was invited to a workshop at the German Development Institute on Upgrading in Global Value Chains in Developing and Emerging Countries.
Download here the presentation.
Media

Prof. Rabellotti talks about Global Value Chains and Innovations Systems in a recent Globelics video.
Publications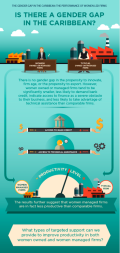 Exploring Firm-Level Innovation and Productivity in Developing Countries: The Perspective of Caribbean Small States
With Winston Moore and Andrea Presbitero Prof. Rabellotti has contributed to this book with a chapter on The Gender Gap in the Caribbean: The Performance of Women-Led Firms. The paper shows that women-managed firms are in fact less productive than other comparable firms.
Here you can download our chapter and here is the link to an infographic.

Italian Industrial Districts Today: Between Decline and Openness to Global Value Chains
With Elisa Giuliani, Rabellotti has published a  CERTeT WP on Italian industrial districts (IDs). In this paper we use the available empirical evidence on these recent transformations, and elaborate a novel typology of Italian ID organizational models (i.e. lowroad IDs, locally rooted GVC-led IDs, and outward oriented GVC-led IDs).
Here you can download the working paper
Clusters in the Caribbean: Understanding their Characteristics, Defining Policies for their Development
With Elisa Giuliani, Rabellotti has published a IADB Discussion Paper discussing clusters in the Caribbean. A desk review of 32 clusters distributed across the Caribbean identifying three groups of clusters are identified: rising, innovative, and sluggish.
The working paper is available here