In the spotlight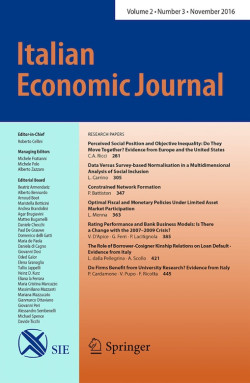 The Italian Economic Journal (ItEJ) has new editors and a renewed editorial board. ItEJ encourages and disseminates high-quality research on the Italian and the European economy. The journal welcomes applied and theoretical papers on relevant and timely issues concerning the European and Italian economic debate.
Editor-in-chief:
Luca De Benedictis
(Università di Macerata)
Editors:
Roberto Cellini
(Università di Catania)
Donato Masciandaro
(Università Bocconi)
Roberta Rabellotti
(Università di Pavia and Aalborg University)
Presentations



Global Value Chains and Development
In December I was invited to lecture at the Master of International Cooperation and Development at the Mid Western University in Kathmandu.
Here are the slides of my lectures
Media

Foreign direct investment, integration in global value chains, and local development
New Voxeu.org column with Vito Amendolagine, Andrea Presbitero and Marco Sanfilippo on how the entry and upgrading of low-income countries in Global Value Chains can offer an additional advantage in maximising the potential spillovers from FDI. See also the post on the LSE Blog on Global Investments and Local Development.
Publications

Do Global Value Chains Offer Developing Countries Learning and Innovation Opportunities?
With Valentina De Marchi and Elisa Giuliani I published an article in the European Journal of Development Research. The paper offers s a systematic review of the literature on developing country GVCs to investigate the learning channels used by local firms, both within (firm level, collective level) and outside of these value chains (i.e. external sources of learning), and the extent to which this activity promotes innovation.
Here you can download the full text

Chinese investments in Europe: corporate strategies and labour relations
With Vito Amendolagine I have contributed to this book edited by Jan Drahokoupil and published by ETUI with a chapter on Chinese Foreign Direct Investments in the European Union.
Here you can download the full book and here is the link to my chapter.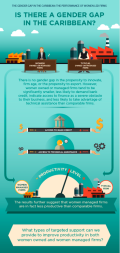 Exploring Firm-Level Innovation and Productivity in Developing Countries: The Perspective of Caribbean Small States
With Winston Moore and Andrea Presbitero I have contributed to this book with a chapter on The Gender Gap in the Caribbean: The Performance of Women-Led Firms. The paper shows that women-managed firms are in fact less productive than other comparable firms.
Here you can download our chapter and here is the link to an infographic.